Map release day is always a good day. I've been griding away putting together a provincial map of the 2019 Alberta provincial election results. In this election, the newly formed United Conservative Party won a majority government under the leadership of Jason Kenney, defeating incumbent Premier Rachel Notley and the NDP.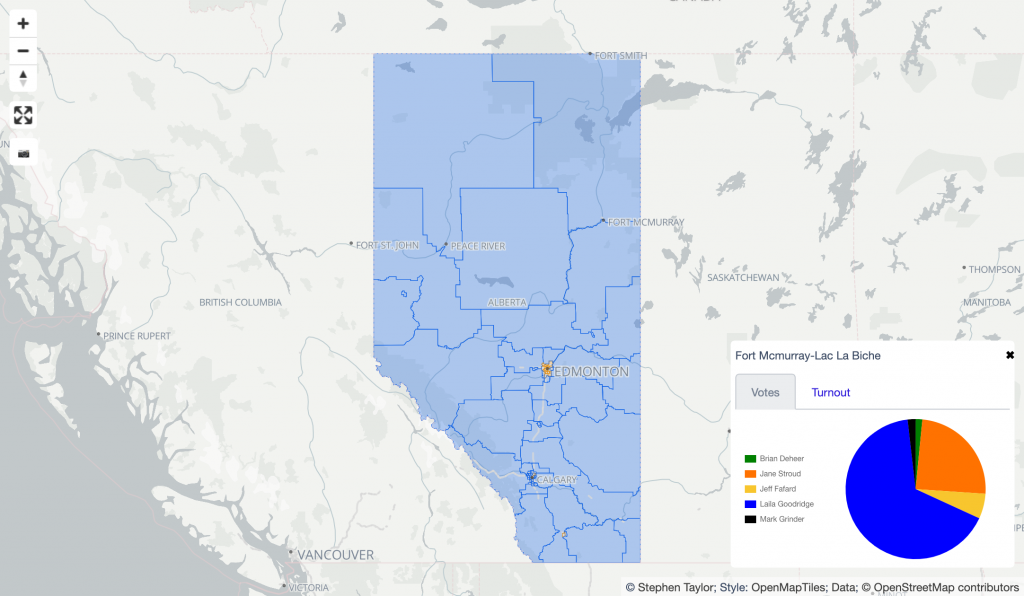 You can browse the provincial result riding by riding and click/tap each riding to zoom in and view the results poll-by-poll at a level which describes how different neighbourhoods in Calgary and Edmonton (for example) voted in this election.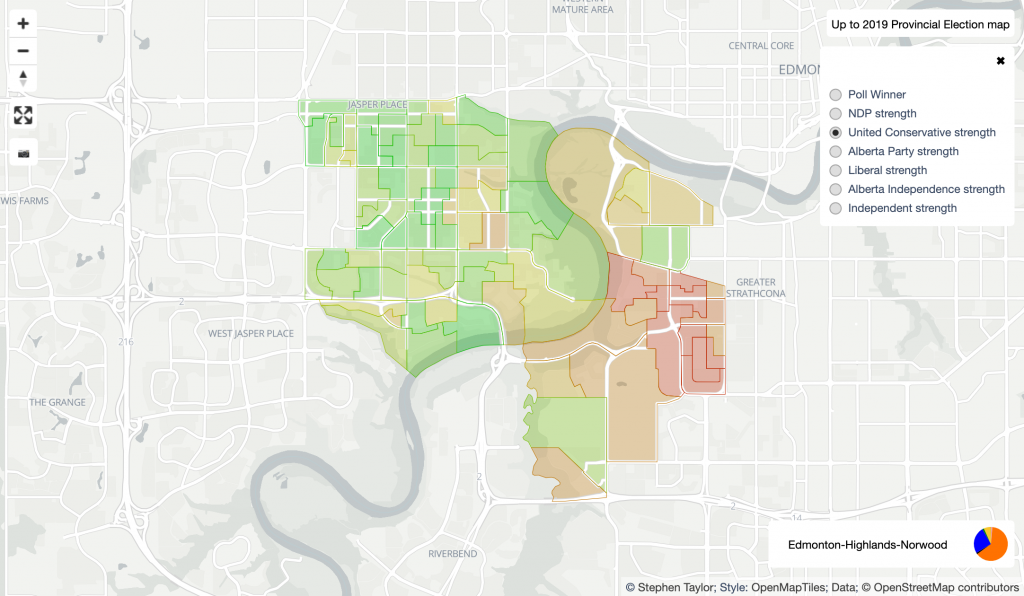 Expanding the "poll winner" control will allow you to colour code the riding polls by the strength of each party which contested the riding. Even the relative strength of parties and candidates with little hope can be discerned with ease.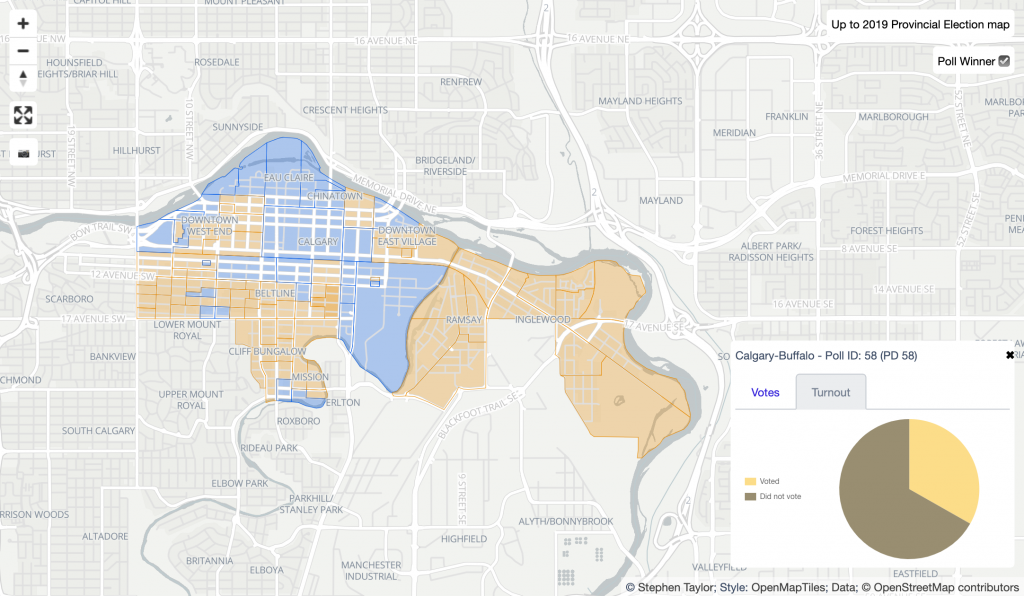 A helpful tooltip that shows a pie chart of each riding – and at the poll level, each poll – can be expanded to list the candidates and voter turnout for each part of the province.
You may also find it useful to search for ridings by name or by candidate using the search bar at the top of the maps page. Each riding also shows adjacent ridings at the bottom of the page which makes it easy to browse other contests nearby.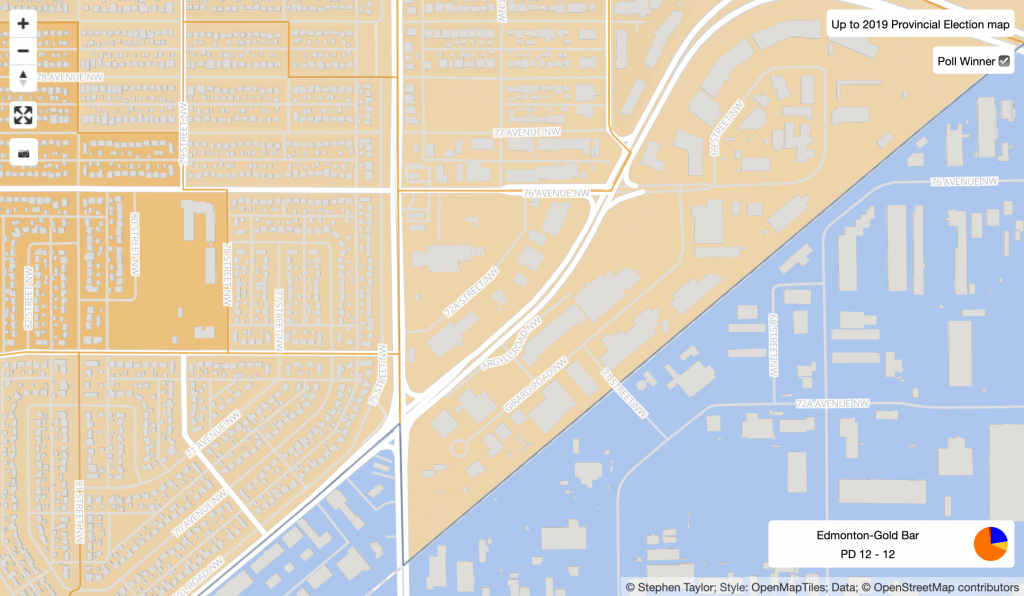 The unification of the Progressive Conservative party and the Wildrose certainly changed the political map if you compare the results to 2015 and to 2012. In 2019, a sea of blue with one island of orange in Edmonton with a peppering of orange in Calgary and Lethbridge is the sum of the 2019 map.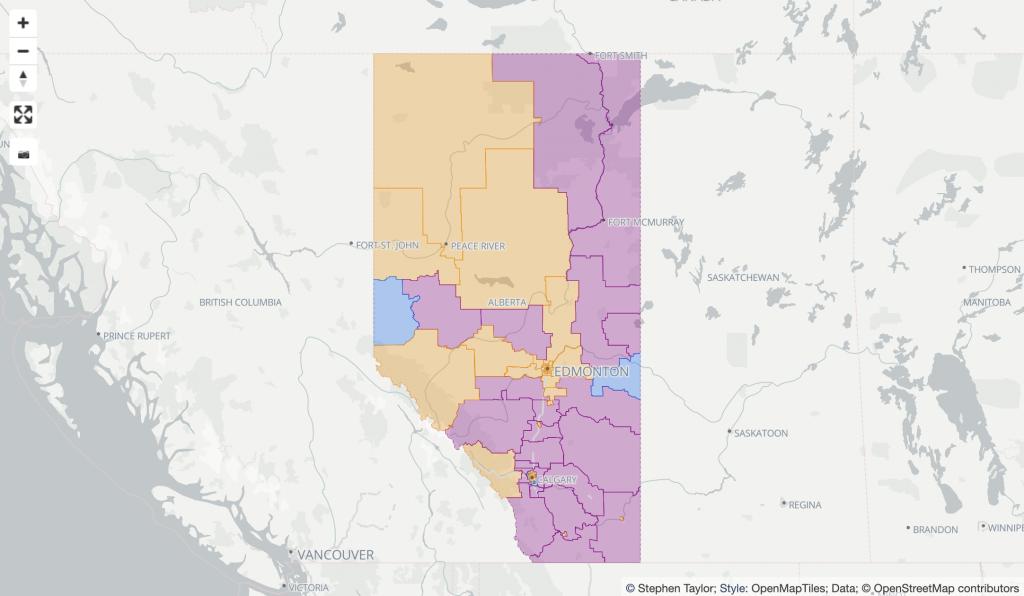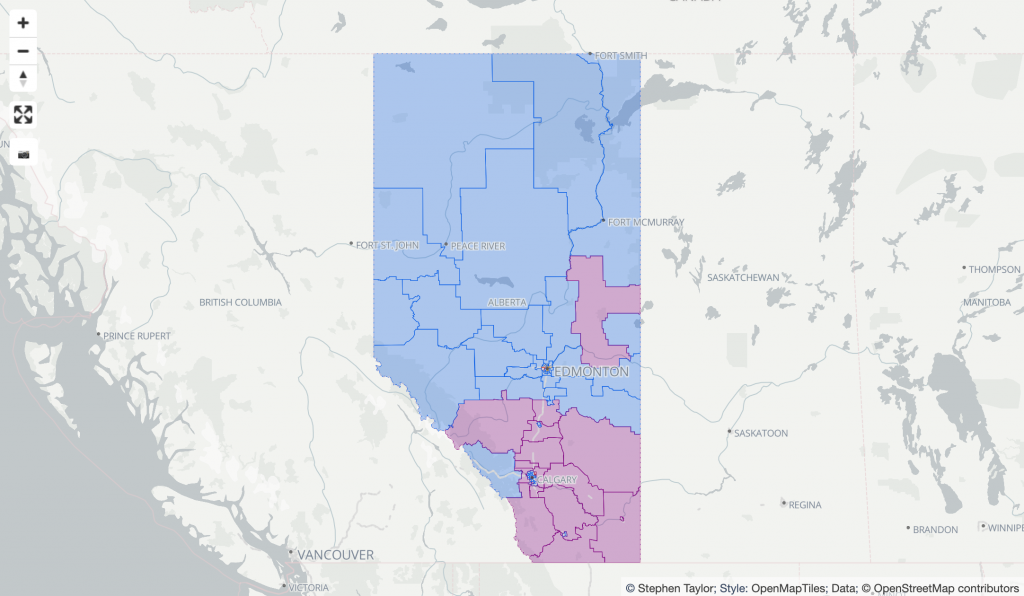 So, do take a look! The United Conservative Party's leadership race is underway after the resignation of Jason Kenney as party leader. How will the party fare against the NDP in the upcoming 2023 Provincial election? Party strategists may find these maps helpful to understand the historical context of politics in each region of Alberta and how the vote has evolved over the past decade.
On a technical note, I switched the maps over from raster to vector format meaning they should look smooth at any magnification. I hope to talk more about that in a later post. As a fun side-effect, you can also tilt the maps!