During the election, there was much talk of the Liberal war room mole and the leaks which came out from the Liberal war room which were easily picked up by Conservative strategists and the media. Granted, the mole did exist and leaked key policy announcements to the press one day early and leaked the entire Liberal platform to the Western Standard. However, there was another source of Liberal leaks that provided a lot of material to the Conservative campaign.
First let's take a look at a satellite image of downtown Ottawa.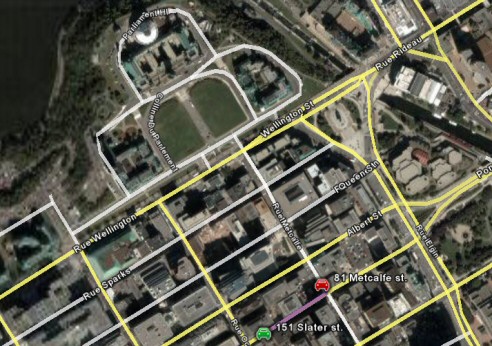 The Conservative war room was located in the Burnside building at 151 Slater st. and the Liberal war room was located just around the corner on Metcalfe. Yes, just around the corner (about 200m according to Google Earth).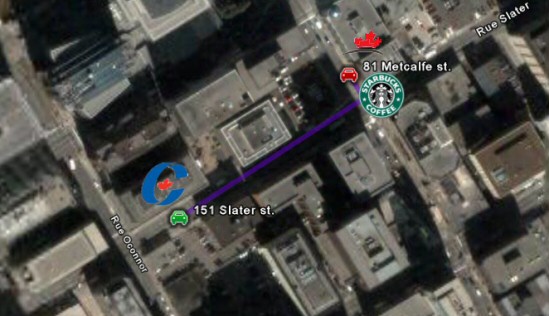 On the corner of Metcalfe and Slater is a Starbucks which was often frequented by Liberal war room staffers in need of some java and by their Conservative counterparts who liked to sit around and "read" the newspaper (while eavesdropping on the competition). Granted, it was a good place for bloggers to pick up some tips too.