The official announcement will come tomorrow at 11 am EST. But word has leaked that CBC Personality Michaelle Jean will be the next Governer General of Canada.
From the CBC website: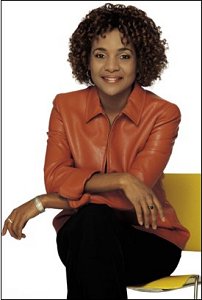 Since 1995, Jean has served as a host/reporter on many RDI programs such as Le Monde ce soir, L'Edition quebecoise, Horizons francophones, le Journal RDI and RDI à l'écoute. She has also dealt with challenging themes such as the Roman Catholic Church in a four-day debate entitled "Le Pape en France, pedophilia in L'enfance volée" and Chinese politics in "La rétrocession de Hong Kong à la Chine." Among her many awards: the Amnesty International Journalism Award in 1995 for a 15-part series on women; the 1994 Anik Prize for information reporting and the 2000 Galaxi Award for best information program host.
Jean has also worked with renowned filmmaker Jean-Daniel Lafond to produce three independent documentaries: L'heure de Cuba (1999), about the 40th anniversary of the Cuban revolution, Tropique Nord (1994) about being black in Quebec and the Hot Docs award-winning Haiti dans tous nos rêves (1995).
Jean joined Radio-Canada in 1988, serving as a reporter for Actuel, then the public affairs news show Montréal ce soir in 1989. From 1991-1992, she hosted Virages and for three years, starting in 1992, she appeared on the national and international news program Le Point.
Born in Port-au-Prince, Haiti, a young Michaelle fled Francois Duvalier's regime in 1968, settling in Quebec with her family. Fluent in five languages – French, English, Spanish, Italian and Haitian Creole – Jean studied at the University of Montreal and universities in Florence, Milan and Perugia, Italy.
There's something about the CBC, isn't there? People say that the CBC is biased against the Conservatives, but it's the documentaries where the left at the CBC has the greatest room to editorialize (see Sticks and Stones, Mission Accomplished, and The World According to Bush).
It's only a matter of time, George