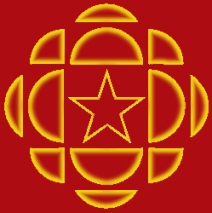 The CBC has recently come under fire for rescheduling and retooling a Falun Gong documentary at the 11th hour. The state-funded broadcaster admitted to reacting to requests by the Chinese government to pull the doc and provide 'balance', however, anyone that watches CBC aired documentaries knows that, at previous times, this hasn't concerned the execs on Front st.
Now, consider this recent news story concerning the popular children's toy "Aqua Dots" published on the CBC website (byline is CBC)
7 more children fall ill after ingesting Aqua Dots beads

Last Updated: Friday, November 9, 2007 | 4:06 PM ET
CBC News

U.S. officials said Friday there are seven more reports of children falling ill after ingesting Aqua Dots toy beads containing a powerful chemical that metabolizes into a potent date-rape drug.

The children were treated in hospitals in Texas, Delaware, New Hampshire, Illinois and Utah after ingesting beads from Aqua Dots craft kits, said a spokeswoman with the U.S. Consumer Product Safety Commission. On Thursday, U.S. officials had confirmed two associated cases of children being hospitalized.

Toronto-based Spin Master has issued a recall of 4.2 million Aqua Dots toys in North America.Toronto-based Spin Master has issued a recall of 4.2 million Aqua Dots toys in North America.

Officials in North America and Australia pulled the toys, called Bindeez in Australia and Aqua Dots in North America, after testing showed the toys' beads contained 1,4-butanediol, a potentially harmful chemical that can cause seizures, drowsiness, coma and death.

The packaging says the toy contains 1,5-pentanediol, a non-toxic chemical commonly used in glue, according to Australia's Minister for Fair Trading.

In Australia, four children were hospitalized after ingesting beads from the Bindeez toys. No illnesses have been reported in Canada.

Toronto-based distributor Spin Master Ltd. has issued a North American recall of about 4.2 million Aqua Dots toys.
With files from the Associated Press
A critical piece of information is missing from this article. There is no mention of China being the source of these chemically infused children's toys. Why?
It isn't Australia, Bindeez, or Spin Master that has a history of defective and toxic products. There is, however, a history of this sort of thing happening in products originating in China.
(ie. pet food, toothpaste, lead in toys etc.)
In the news media, this is called "relevance". I don't know why this would be left out of the news story, especially since Canadian consumers need to make informed decisions about the products that they buy for their families.
Even though the CBC is funded by our government, it should never bow to the pressure of it or any other. The omission that I point out above may or may not have been actively made by the broadcaster and it may or may not be a function of institutional bias and culture at the CBC.
Consider this story that came to light last week from Gazette reporter Elizabeth Thompson,
OTTAWA — The RCMP spied on CBC and Radio Canada employees for years and was convinced at one point that communists had infiltrated the CBC in Montreal, according to secret documents that have just been released.

Moreover, it appears that senior CBC managers knew that the Mounties routinely investigated the political views of staff members such as Rene Levesque and kept such "adverse records" in personnel reports on file long after the employees had left the broadcaster.

In one heavily censored 1958 report marked "secret" and titled "CBC Montreal — Collaboration of Officials with Known Communists" the force says conclusively that there were communists working for the public broadcaster.

"If the present report serves no other purpose, it does establish beyond reasonable doubt the presence of Communists in the CBC and their active conspiracy to use its facilities for Communist purposes," wrote the author, whose name was blacked out. "It would, therefore, give some measure of reassurance to the Minister that there is at least a proven intended threat to security on the part of such persons as (blacked out) and perhaps others as yet unknown to us."

…
UPDATE 11/12: Lorne Gunter asks some tough questions about the CBC too.
UPDATE: A CBC employee registers their discontent and frustration at CBC censorship at China's request.
Maybe the CBC has it online? No, the show "was pre-empted for a timely documentary about Pakistan and President Gen. Musharraf." Nothing to do with the Chinese at all, you see. And nothing at all to do with our Olympic broadcast in 2008. Be sure to tune into Canada's Own Network this summer!

Stonewalled again. And I still don't have the information I need to make an informed decision about Falun Gong or the Chinese government, let alone a good blog post on the subject.

Hold on, am I allowed to blog about it? The answer is not clear. Isn't my site blocked inside the CBC? To be safe, maybe I should check with the Politburo.

Er, I mean, my supervisor.