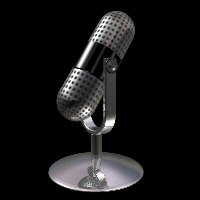 Dr. Mark Mullins is the executive director of the Fraser Institute and he showed up to give a great speech at Peter Jaworski's Liberty Summer Seminar. Mullins speaks about the independence of the institute and its importance on advancing the research that the Fraser institute provides for the Canadian public.
The Institute measures a myriad of topics that are important in the current national discussion from healthcare to school report cards to trade and globalization. The Fraser Institute website itself is full of valuable information as many of the thinktank's studies are available free online.
The Institute is an unequivocal cornerstone of the conservative movement in Canada and if you want to get a good idea about what makes your fellow conservatives (or your ideological opponents) tick, then give this podcast a listen.
Remember, you don't need an iPod to listen to the Blogging Tories podcasts. Just turn up your computer speakers and download the MP3 using podcast aggregator software (can be download here).
This podcast is available on the Blogging Tories podcasting feed (podcasting instructions are here)
Or, you can download the MP3 directly.
A Blogging Tories programming note: Be sure to check out the podcast feed for interviews with three Conservative Party of Canada MPs that I added to the feed yesterday. The interviews were conducted by CPC Energy. The three MPs are Bradley Trost, Michael Chong and James Moore.