I've decided to have some fun while holed up in my hotel in downtown Detroit. The conference is over for another day and I thought that I'd mix my penchants for graphical design and slagging on the CBC into one afternoon commercial endeavor.
I've set up an account over at cafepress.com, where you can design your own t-shirts. I've made one that is sure to be a must have for any Conservative convention or summer BBQ leader's tour.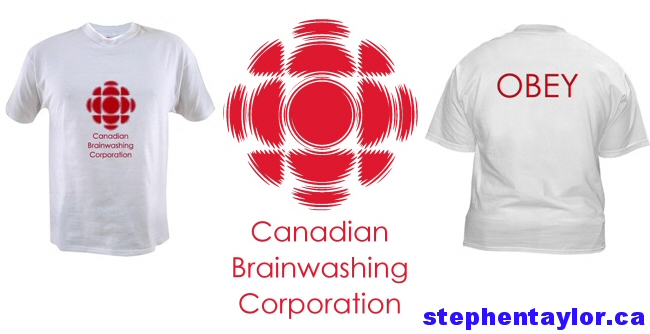 Buy one for yourself, buy some for your friends…
Also available in simple T, women's tank top and a mug.