We get letters! From a Conservative staffer on the Hill today…
Today, Canadian Pork Producers held a free BBQ on Parliament Hill to demonstrate to Canadians that Canadian pork is safe.

Hundreds of MP's, Senators, and staffers from all parties waited in long lineups to express their support for Canadian pork producers and enjoy a delicious pork sandwich.

Unfortunately, Michael Ignatieff proved to be the exception. Instead of waiting like everyone else, he decided to cut in front of hundreds of people who were patiently waiting in line.

It's obvious that, in his 34 years outside the country, he forgot that Canadians are usually courteous enough to wait in line with everyone else.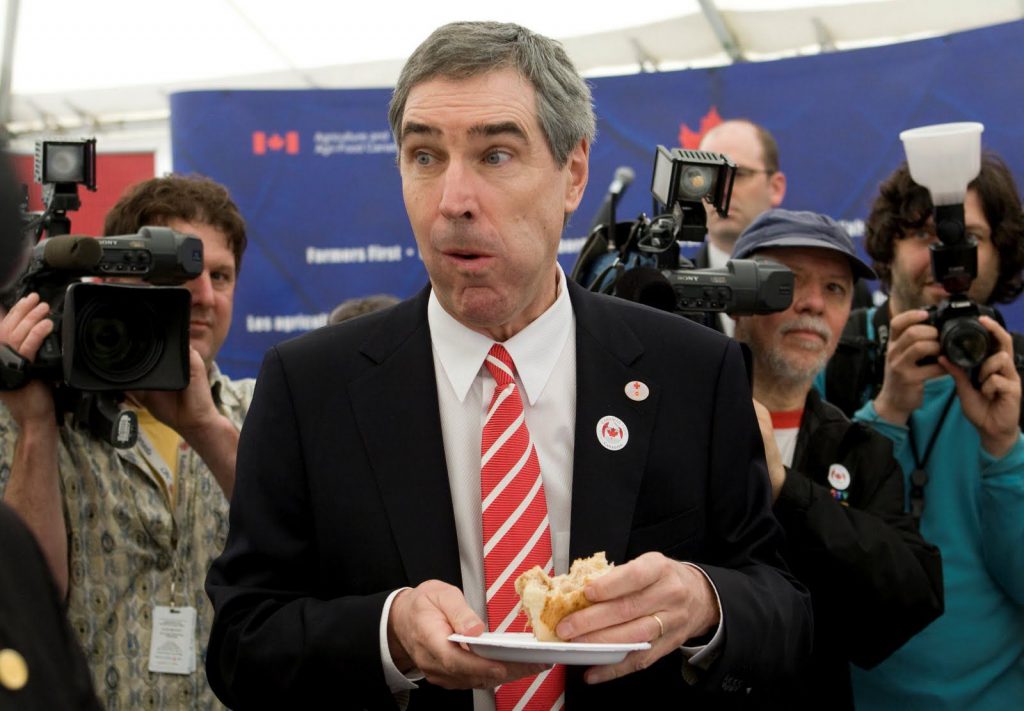 Pork chop sandwiches!
(headline inspired by Murray the Hun in the comments)
UPDATE: Another witness on the scene writes to inform that when staffers were grumbling that Ignatieff was cutting the line to go up front he remarked "Don't worry, I won't eat any pork". Of course, the event was to support pork producers and demonstrate that Canadian pork is safe. A staffer quickly corrected Ignatieff and the Liberal leader proceeded to grab a sandwich.
UPDATE: A former Liberal staffer (and current pork lobbyist) who is a friend writes to say that MPs from other parties were also allowed to cut the line for photo-op purposes and insists that some in fact did.