The Rotary Club of Chatham is giving away a Hummer H2 in order to raise $100,000 for the French Fort Cove Eco-Centre.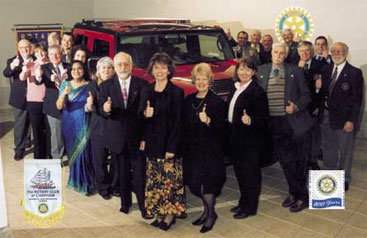 Thumbs up for the environment!
The Rotary Club of Chatham believes the Eco Center, will be informative and educational for youth through interactive and fun displays. This will be an excellent tool for teaching about our flora & fauna, inland waterways, environmental concerns, heritage, and historic events. Imagine learning about the Miramichi Fire of 1825 in a room where you can feel the heat, smell the smoke, hear the crackling of the flames and feel as if you are running alongside the survivors to plunge into the river!
Once the goal is reached to support the French Fort Cove Eco-Centre, additional monies will go towards other worthwhile projects on the Miramichi.
(via Fark)